Amstrad NC100 Notepad
The Amstrad NC100 Notepad was a portable computer released by Amstrad with as main purpose word processing. It had a diary, an address book, a time manager, a calculator and a version of BBC Basic built in. The screen was an 8 line, 80 character LCD type, and it had no backlighting. The battery life of the computer was around 20 hours on four standard AA batteries.
The computer had several ports for connecting peripherals:
RS232 Serial port
Centronics Parallel port
PC Card Socket
The PC Card socket could be used for memory expansion, which enabled up to 1MByte of RAM that was accessible to the Z80A processor by bank-switching.
The main application for the NC100 was the Protext word processor. It is rumored that Amstrad's chairmain Alan Sugar wrote the first chapter of the user manual for the NC100 on the device to show off it's capabilities.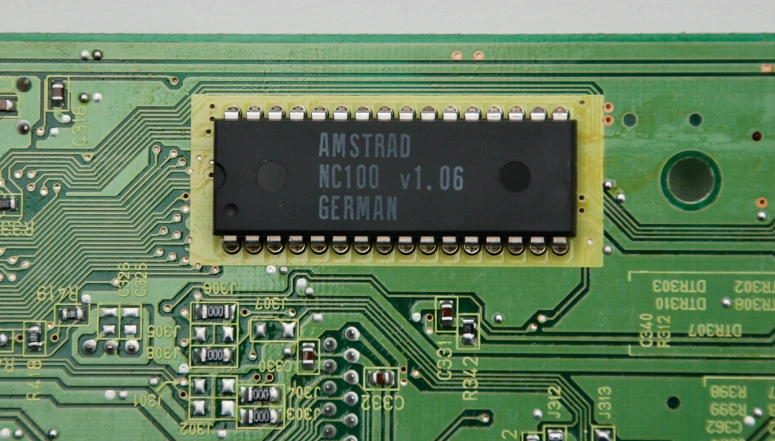 Books & Publications
Collection of books on the CPC 464, 664, 6128 and the plus series
Magazines & Serials
A monthly British magazine dedicated to the Amstrad PCW range of microcomputers.
Monthly magazine, published in the United Kingdom.
Amstrad Computer User was the official magazine for the Amstrad CPC series of 8-bit home computers.
Amtix! magazine was a "monthly software review for the Amstrad computers" published by Newsfield Publications Ltd in the mid eighties.
CPC Magazine
Manuals & Catalogs
Technical manuals for the Amstrad/Schneider CPC 464, 4128, 664, 6128 and the Plus computers.
World Wide Web Links