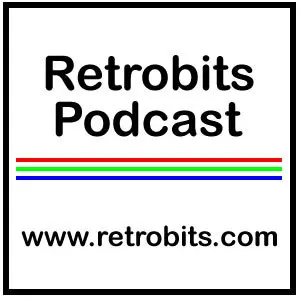 168 episodes - last episode 21 Aug 2022


Join us for the Retrobits Podcast! We talk about computing like we did it "back in the day". If it's got 8 bits, paper tape, a cartridge slot, CP/M, BASIC in ROM, or if it's just plain old...the Retrobits Podcast is the place to hear about it. For more info, check our website at http://www.retrobits.com
In Show 148, I talk about my continuing adventure with a generous donation I received of MITS Altair equipment. It's been quite a ride!
See http://www.vintage.org/2015/east/ for more information!
See http://www.retrobits.com for show notes!
Hi there,
Retrobits is taking a break this week. Be sure to tune in next week for more retrocomputing goodness!