Apple IIc
The Apple IIc is the fourth model in the Apple II series of computers. It is Apple's first attempt to design a portable computer. At 7.5lbs, today it would be considered luggable rather than portable. The "c" in the name stood for compact. The case was smaller, and had venting slots on top, so it could no longer support a monitor. Apple provdied a separate stand for that.
The IIc used a new CMOS-based 65C02 CPU that had 27 more instructions over the 6502. Unfortunately some software used undocumented instructions on the 6502, that were not carried over in the design for the 65C02, resulting in incompatibilities.
The text display of the IIc added 32 unique characters that could be combined to create simple icons, windows and menus so a simple Graphical User Environment could be simulated out of text characters.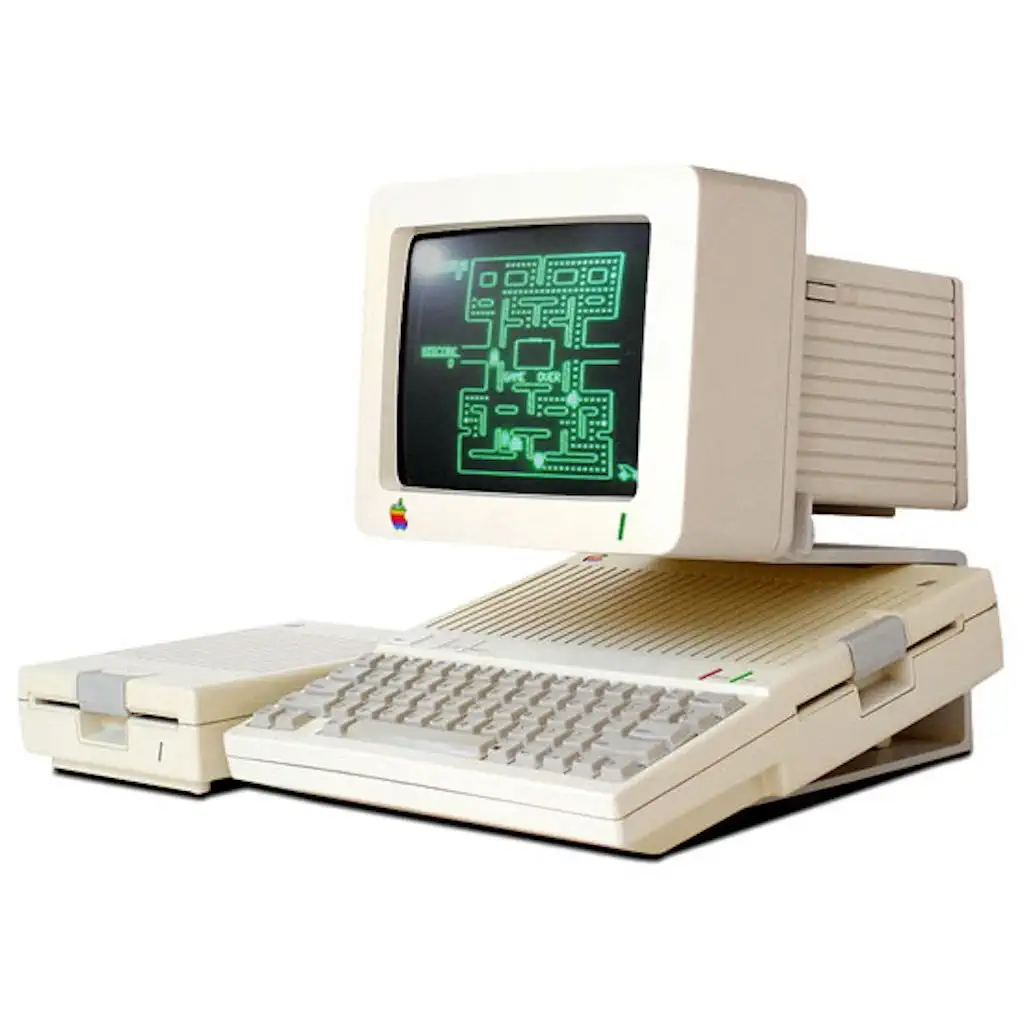 MOS 6502 CPU
The 6502 is an 8-bit MicroProcessor designed by MOS Technology. The team was led by Chuck Peddle and had also worked on the Motorola 6800. The 6502 is a simplified, but faster and cheaper design than the 6800.
The 6502 was introduced in 1975 and was the cheapest microprocessor on the market. Together with the Zilog Z80, the 6502 helped start the home computer revolution of the 1980s. The 6502 was used in a wide range of devices: the Atari 2600, the 8-bit Atari home computers, the Apple II, the Nintendo Entertainment System, the Commodore 64, the BBC Micro and many others. All used the 6502 or a variation of it.
The 6502 is a 1MHz design, while the 6502A is designed for 2MHz. The 6502A is 100% compatible with the original 6502.
Commodore soon bought MOS Technology, but conitnued to sell the microprocessor to competitors and licensed the design to other manufacturers.
Source: WikiPedia - MOS Technology 6502