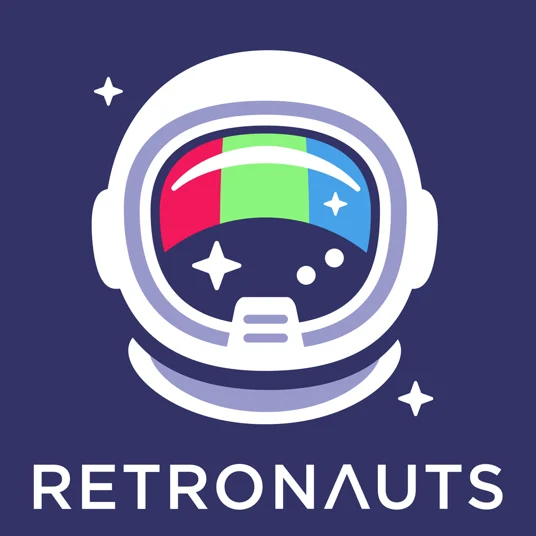 668 episodes - last episode 04 Jun 2023


The original classic gaming podcast continues its endless quest to explore the history of video games, one game at a time. Join hosts Jeremy Parish and Bob Mackey each week as they team up with a host of expert guests to chronicle the creations that have paved the way for today's hits. From forgotten black-and-white arcade machines to modern-day remakes, Retronauts spans more than four decades of vintage gaming greatness!
Tim Hartman and Greg Caldwell from Retrotainment talk to Jeremy Parish about the art and science of creating brand-new NES games such as Full Quiet.
Jeremy talks to Wizardry programmer Robert Woodhead about the history and inspirations behind his influential all-time role-playing classic.
Jeremy dives into Game Boy Advance classic (and overpriced rarity) Ninja Five-O, a game that probably should never have existed. But isn't it nice that it does?
Jeremy, Bob, Henry Gilbert, and Christian Nutt convene to look back at the history of HAL Laboratories in tribute to the late Satoru Iwata.
End the holidays in the deserted streets of New York, fighting mutant rats and super-powered flying babies. Just like in the old days!
In Japan for Tokyo Game Show, Jeremy grills American game enthusiasts (and one celebrity guest!) to learn their favorite thing about Tokyo's retro game scene.
Last year we looked at the Castlevania NES trilogy; now we explore its weird but wonderful follow-up, Super Castlevania IV for Super NES.
In our season finale, we discuss four games that appeared on Game Center CX and drove its host to the brink.
A pleasant chat about one of the least-known, better-playing Super NES games of the day: Sony's Skyblazer.
We present the "Life and Times of the 3DO" in this special live panel about the often-forgotten 32-bit console.
We continue to dip our feet in the console golden age and jump around the chronology of Mattel's "Intelligent Television."
Chris Kohler joins us once again to revisit the ColecoVision and Coleco ADAM, 1982's most underappreciated console race contenders.
We discuss the four somewhat disparate games in Data East's caveman ninja games, with Vidjagame Apocalypse's Mikel Reparaz.